Man up, Kevin Youkilis.
I realize that you are not the best and the brightest, but even a dunderhead like you should recognize that Chamberlain, hell, no pitcher, is going to throw at you in the 7th inning of a 1-0 game.
These games are important as the Yankees are breathing down the
Sox
necks. Are you so freakin stupid as to think he's going to intentionally put you on base with the game on the line?
Nice strikeout after that, by the way. And could you cry to the first base umpire just a little more?
Yeah, that's what Frank Robinson, Mickey Mantle, HankAaron, and all the great players did if the ball came close. They cried to the umpire at first base.
Good thing you play today. If you played back in the 60's and 70's, Gibson, Drysdale, or any of a number of pitchers would have planted it in your ribs and then dared you to even look at the mound.
You big pussy.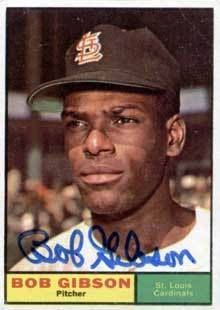 He'd hit his mama if she crowded the plate
Go Yankees