Generation Trey finally came through with a start good enough for a victory.
Ian Kennedy pitched his best game as a Yankee, and while it was good enough for the win, the offense was so lame, he came away with just the satisfaction that he can pitch on a major league level. Kennedy turned in 6 strong innings, scattering 4 hits and allowing one run. The pen held the O's at bay, until Cano knocked in Matsui in the bottom of the ninth with a 2-out single.
Tonight, Pettitte is handed the ball against the Mariners. (7:05 on My 9)
The Yankees face the always tough Bedard, so look for a low scoring game.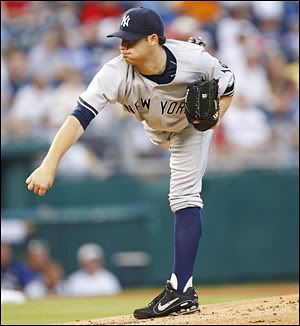 Go Yankees